The following information is pulled from the Upland/FileBound website to tailor more closer for our user base. For this information and further information about FileBound, please navigate to https://help.uplandsoftware.com/filebound/server/en/Home.htm. If you have further issues, please contact the IT Help Desk for additional assistance at 314.392.2377 or by emailing helpdesk@mobap.edu. 
Navigating FileBound
The Navigation menu is located along the left side of the page.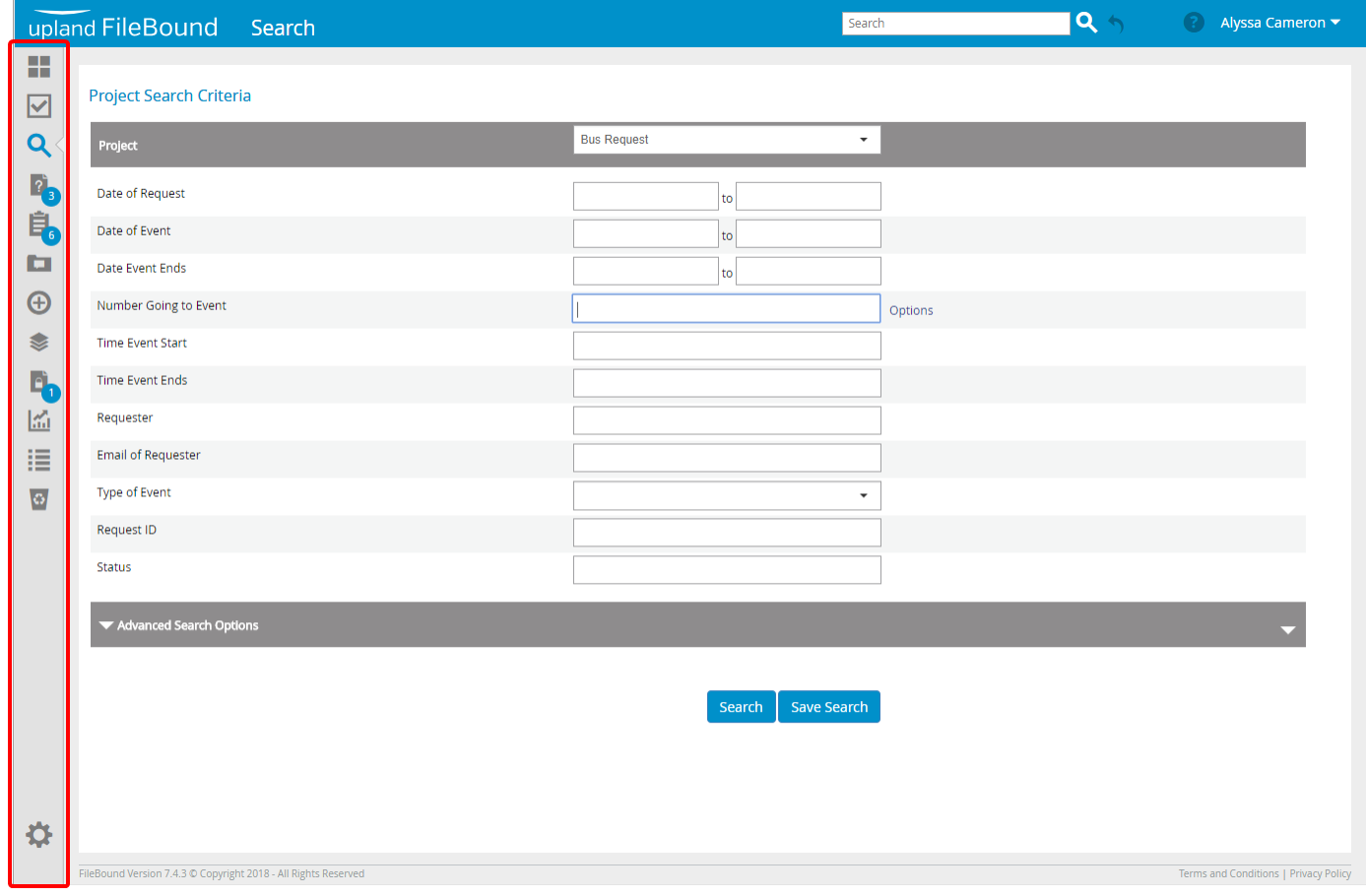 Navigation menu options
The Header
The Header is the bar at the top of the page.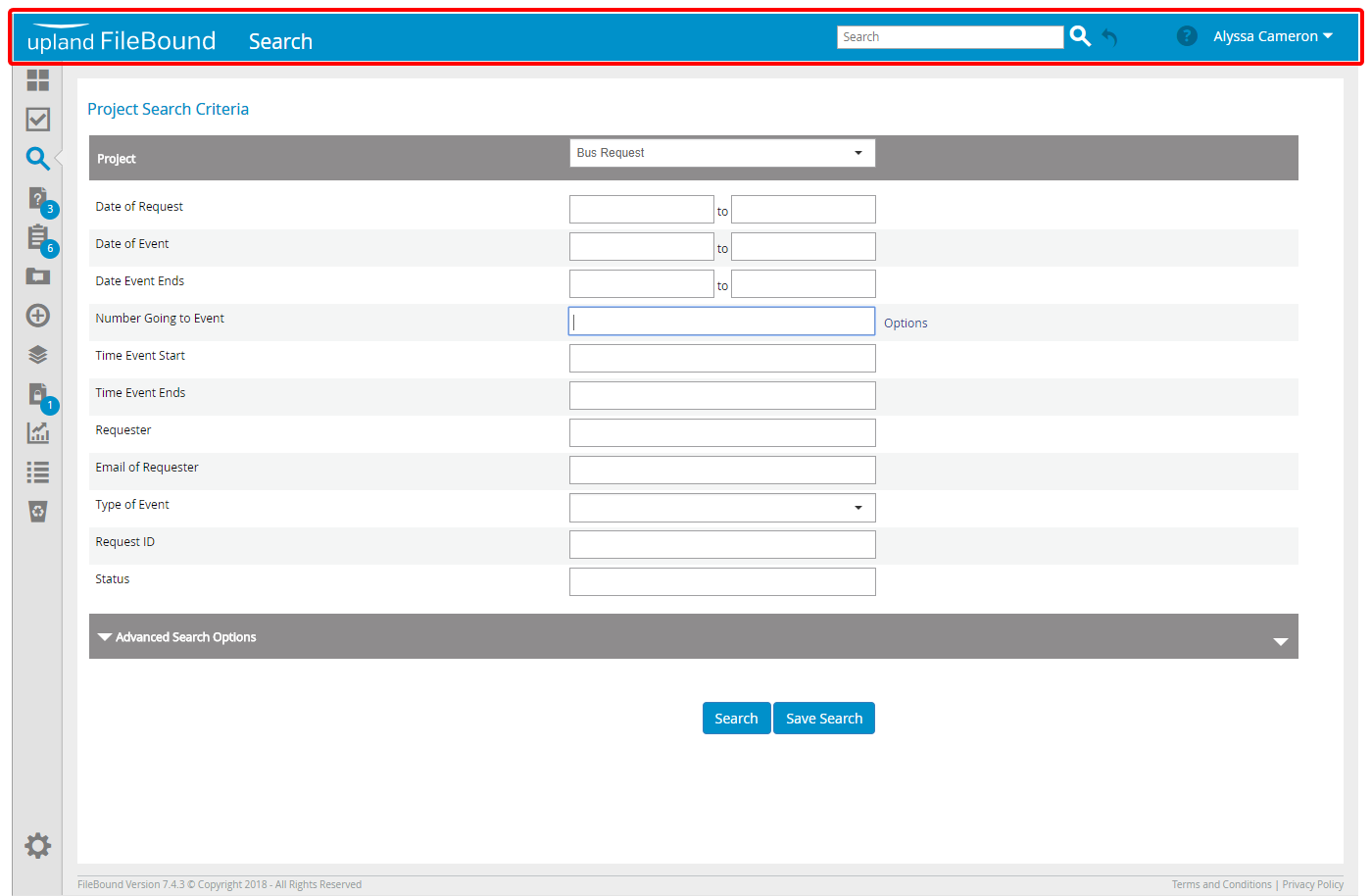 Global Search: Allows users to quickly search within FileBound. See Global search for more information.
Last: Repeats the last search you performed. This option will work even after you have logged out of FileBound and signed back in.
Help: Displays the online help relevant to the FileBound page you are viewing.
Profile menu: Your name will appear here while you are signed in to FileBound. The options available in the drop-down menu can be used to update your user information and preferences. See User Preferences for more information.
Setting up FileBound Connect
When presented with the FileBound Connect Login Screen, you will not login with any credentials as it is connected to Active Directory. If this is your first time accessing FileBound Connect, we need to configure it before use. 
Firstly, select the "Configure" option located at the bottom of the sign in window.
Next, on the configuration screen, enter the URL https://filebound.mobap.edu and select the "Enable Auto Login (Hold Shift Key to Cancel). These options allow you to connect to FileBound and also automatically log you in so that you do not need to click Sign In very time on the previous screen. Select OK and you are set. Sign in on the previous screen to begin using FileBound Connect.
FileBound Connect Introduction
Below is an Introduction from FileBound on using FileBound Connect. Please take some time to review the video to assist with a better understanding of the application.